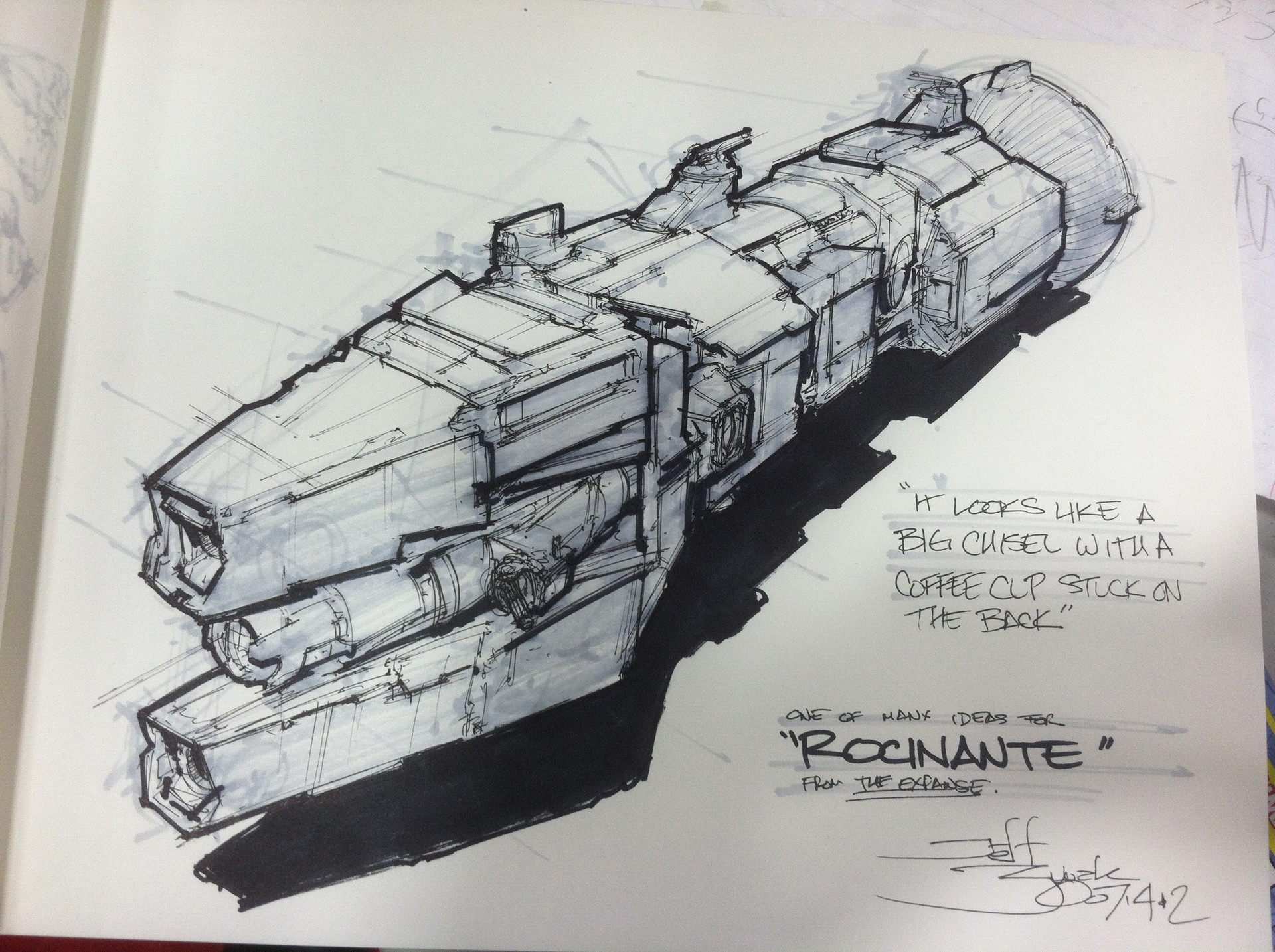 Initial sketch, gifted to author "James S. A. Corey" - note the date!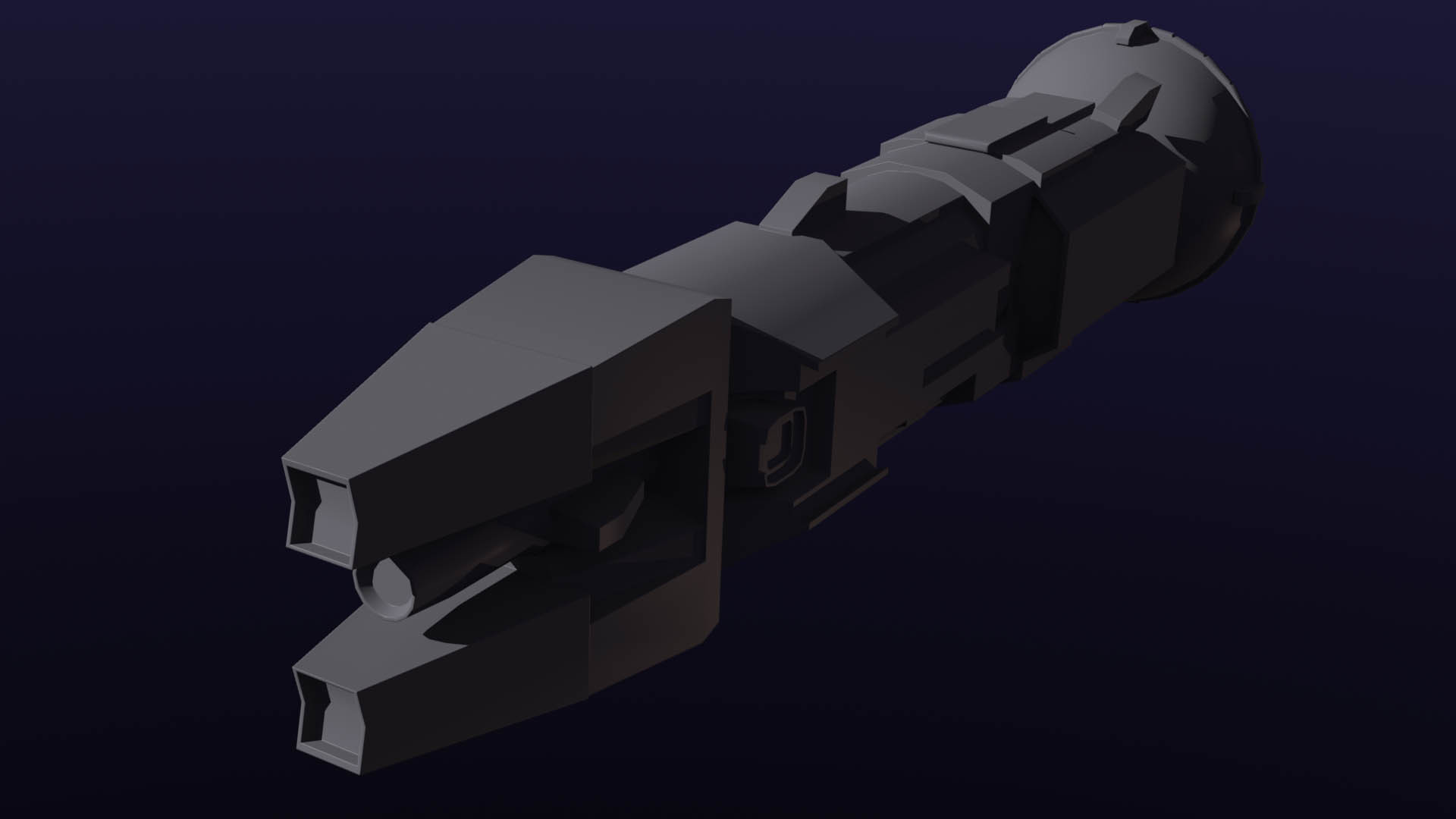 Simple 3D model in Modo to paint over
One of several designs I made up for the Roci, way back when only the first book Leviathan Wakes had been published. I'm a HUGE fan of the series and the show. By a freak coincidence, the writers are friends of a friend, to whom I gave the sketch to give to them to show my appreciation. They wound up asking me if they could use it to help pitch the show; unfortunately it didn't land me the gig, oh well.